Choosing the perfect photo retouching company is like searching for a needle in the middle of an ocean. Still, the difference is finding an image editing company is not that impossible. If you are associated with photography, then you must know how important it is for an image to look amazing.
You will find a lot of image editing companies in the market, but how good are they? Or how will you know that they can give you what you want? Today in this article, I will talk about some factors or features of the image retouching company that you should know if you're going to find the best for you. Without any delay let's get started…
Factors You Need To Look For Perfect Photo Retouching Company
First thing first, what are these factors or features of companies? Well, factors or characteristics of a company is like a measuring tape using which you can measure what company is best for you. Factors like how significant or how good their resources are? Or how big is their capacity? How fast can they deliver successfully? Does the company is secure enough? You will find your answer in this article.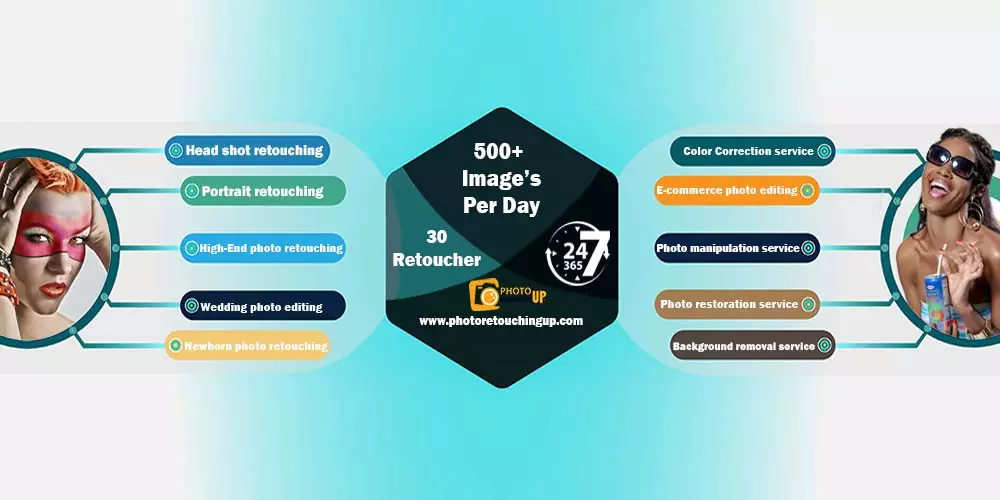 Capacity and Resources
The first thing you need to check before choosing the perfect photo retouching company is the capacity and resources. If the company is relatively new and has a limited supply, then they won't be able to meet the deadline, and you will be in deep trouble once you give them the project. All the company will claim their service "The Best" in the business, but when you need that support, they may surrender or delay by giving you excuses.
Before you choose, the company does some digging about them to know the inside detail. If you can't, then try giving them a fake emergency project with a reasonably large project. If they can complete that successfully then you can finalize them for the more significant project. Try giving them complex image editing more and more to check how to enrich their resources are.
Turnaround Time
This is also an essential factor in choosing an image editing agency. If you are an online retailer or professional photographer or a fashion house, you might have to make your images ready faster than any other platform. These fields mostly have a short delivery time. If you are one of them, try finding such a company with the fastest turnaround time with premium outputs.
Only the fastest delivery time is not enough; always remember this. The output must be good also. The first one and the second one is connected. How? The answer is that if the company has specialized resources and the capacity only, they can provide the fastest turnaround time with the desired outputs. It also has the opposite side, which is that if the company doesn't have useful resources and capacity, they can deliver as fast as you want, but the output will be horrifying for you and your brand.
Security Issues
Security is also a vital issue to look for in a photo retouching company because your images are unique and should not go out to the public. Creating a unique product image is a tough challenge, and many people are behind this creativity. If your photo is leaked, then all the efforts will go in vain, and your competitor will know your strategy.
The company you choose must have strict and secure ethical arrangements throughout the working process to keep everything intact. If the company you select doesn't have or follow any work ethics, then no matter how good they are working with them will give you harm, nothing else.
Price
For some retailers, agencies, photographers, this is also an issue that needs to be discussed. Not all of the brands have uncountable money in their pocket, but they need to find a suitable company for them. If you want the premium quality output, then you have to spend money. There is no option other than that, but you can search for a budget-friendly option where you might not get the best, but you will get something that will do your job.
If you go for a budget-friendly option, you have to research a lot more to get the perfect one. It is tough to find a company that provides a decent output at a low cost.
Choosing the retouching company for your image editing project depends on you, but always remember to check these factors before deciding. Besides these factors, you can check the working process, customer support, and their sample works. There is no such thing as a perfect photo retouching company. Everyone may have something more or less. The challenge is to find the most balanced one that can fulfill your requirements like no one.