Capturing an image with a high configured DSLR camera and professional photographer cannot guarantee flawless output every time. Sometimes no matter how well you organize and control your photoshoot, there are a couple of things that you can't control, and they might not go in your favor. So there are some image retouching things you should do to achieve jaw-dropping photo retouching service.
Photo retouching service can change the total perception of a photo and make it exceptional. Skin retouching, high-end photo retouching, or jewelry retouching, you can choose different retouching services for different types of pictures and purposes. So let's know what things you can do to make your image attractive.
Remove Background
The backdrop should not be distractive, smooth, or tidy. To do so, tools such as the healing brush, dodging, and burning are useful. If you need to change your background texture without changing the tone, use the healing brush. Two layers of curve changes to modify the luminosity, then turn into the brush tool for the areas where you need the dodge and the burn.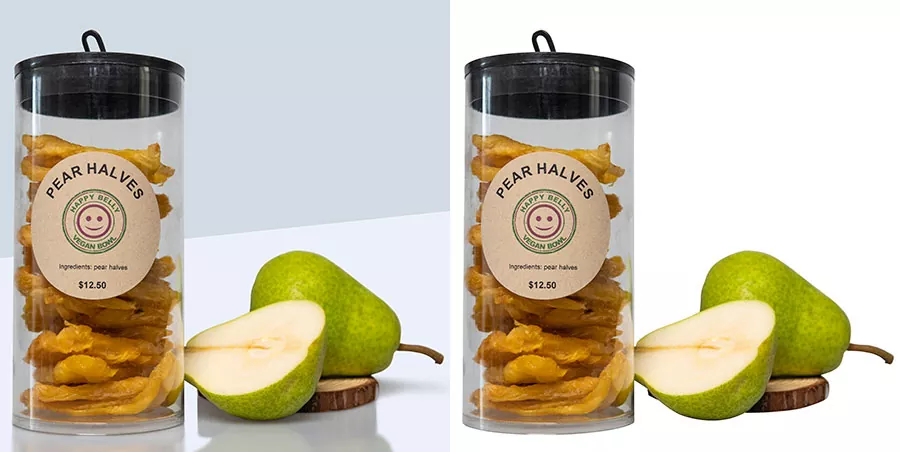 Your image background should complement your subject, or viewers will focus on the background more than your subject. In a photo retouching service, removing it is essential to match the color tone and increase the standard of your image. To get the background removal, proper use of both clipping path and image masking service.
Don't overdo the skin
Skin retouching is the most significant thing in the photo retouching service because image retouching plans to make the image flawless. But sometimes, experts overdo the skin, which makes the image look artificial and animated. This can impact the viewing experience of your audience negatively, and you may lose impressions instead of gaining.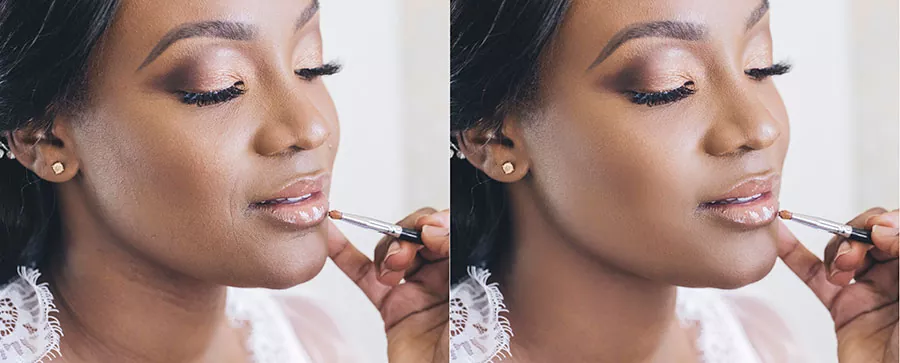 This doesn't mean you don't need to retouch the skin. You must retouch the model's skin in your image, but there is a limitation to it. All people have a different skin tone, and all of them are beautiful in their own way, so if you retouch too much, the aura might get lost of that person, and the image can end up bad. So know the limitation of the skin retouch.
Remove Wrinkles from the Clothes
In apparel product photography, all focus goes into the apparel product, and so it should be in the perfect manner no matter what happens. High-end mode images should not be made of tedious or bulging garments, particularly if clothes are marketed for the product! Using Frequency Isolation for editing these.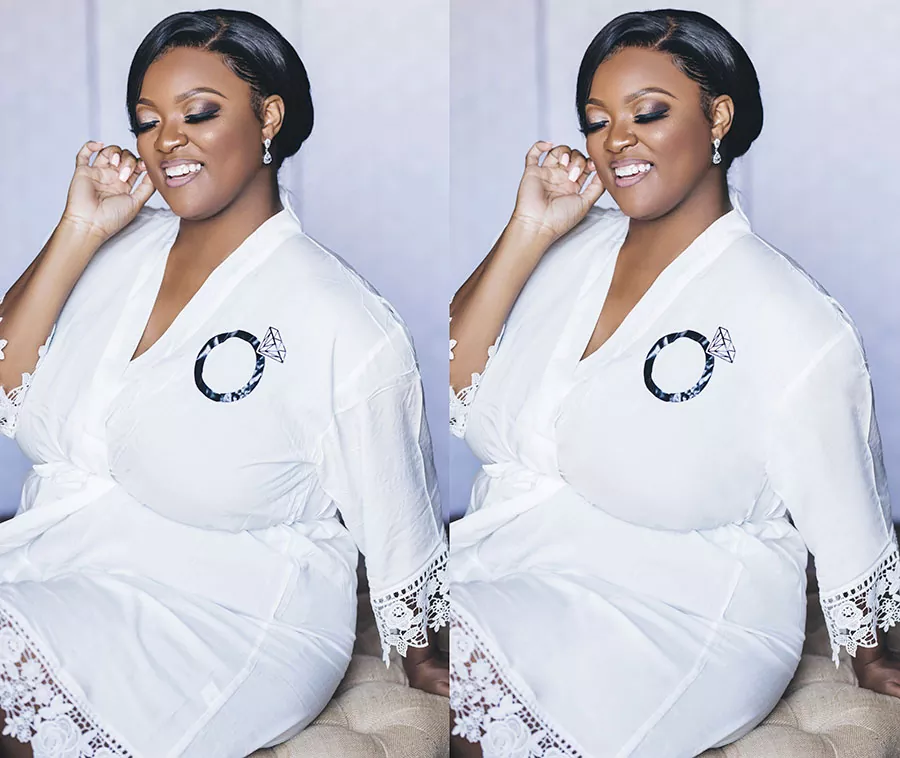 This is a very non-destructive way to soften bunchy clothes and to create a much clearer silhouette. Frequency Distinction is also used for soft skin, but also for clothes!
Removing wrinkles from the clothes or model's face are a significant part of image retouching. Wrinkles and spots make your models look dull and uninteresting, and to prevent that from happening, outsource your photos to professional photo retouching experts like us.
Hair and Furry Edge Removing
It will sound evident, but often flying hairs and furry edges forget when they start. Flyaway hair is ideal and natural for some photographs. However, you'll like to change them for a chic, refined look for high-end fashion retouching. During a photoshoot, no matter what hairspray you use, you will deter unwanted hair.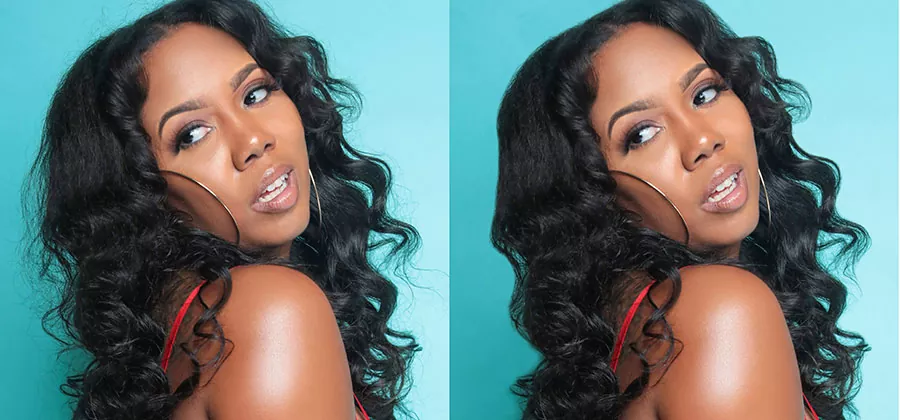 This is why it is important to learn a successful hair removal technique in image retouching. This includes the Selection Edge method, such as clipping mask or image masking, which uses contrast sliders and feathering. Go to the curing brush for the rest of your flying hair edits when you have your desired range.
To successfully remove unclear edges, photo masking needs to be top-notch and of premium quality. So photo retouching experts also know how to remove hair using an image masking service as well.
Work with Adjustment Layer
Never change the context layer when making changes to your images! If you wish to change something, it may appear like a hassle to continue adding new textures, but it is worth it in the long term, especially if your edits change your mind! Adjustment layers are beneficial for contrasting luminosity. It makes a huge difference to achieve the correct lighting style for your shot! Using new color correction layers, too.
Another important yet often neglected tip for image editing is creating a duplicate layer before starting the editing process. Never work on the original layer because while editing, you have to try many new things, do any color corrections, and if anything goes wrong and you are working on the original layer, your image will get affected by it. You won't be able to undo it.
So take creating a duplicate layer like the first step of image editing, and you will never forget it again.
Final Thoughts
We have come to the end of today's topic, and I want to tell you guys, photo retouching can change your dull image to a wonderful one. All the beautiful model photos or product photos you see online, on posters, billboards, magazines, or on any other social media, were not so gorgeous out of the camera.
They went under photo retouching service, and experts do intensive skin smoothening, makeup retouching, hair removal, and even background removing. Only after going through such an intensive photo editing process, they came out so amazing.
These things are not only for photo retouching service; if you are a beginner in photo editing, you also must know these and follow from the start.
Retouching services are highly rooted in too many other services' operating structures. Insofar as it is connected into a dynamic network, that means that it remains essential for several years to come. The demand for the service also continues to grow, making it a feasible area for talented people to wag their own imagination and find a way to express and support themselves.
These five tips are a fantastic way to learn about fashion retouching facilities, but so much more needs to be learned. Don't just limit yourself! Do not limit yourself! When you get to the bottom of things, try to retouch complicated images. In no time, you're going to be a pro!